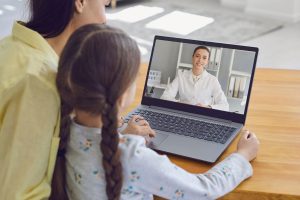 Lee Side Wellness provides virtual mental health services to state of Ohio and Arizona. With two locations in Ohio, Lee Side Wellness has been providing Mental health services since 2016. We are proud to offer convenient virtual telemedicine appointments to all of our current and prospective patients. Telemedicine is the process of providing health care from a distance through technology, often using videoconferencing. Telepsychiatry, a subset of telemedicine, can involve providing a range of services including psychiatric evaluations, therapy (individual therapy, group therapy, family therapy), patient education and medication management. By way of telemedicine, mental health care is delivered in a live, interactive virtual setting.
Video-based telepsychiatry helps meet patients' needs for convenient, affordable and readily-accessible mental health services. It can benefit patients in a number of ways, such as:
Once

your

appointment

is

confirmed
Please click the name of the provider you are scheduled to see at the time of your appointment. The link will take you directly into the video appointment. 
Prescribing Team
Therapy Team
Contact us for more information or book an appointment