At Lee Side Wellness our providers are experienced in TMS Therapy for depression. Transcranial magnetic stimulation (TMS) is a type of brain stimulation therapy. Transcranial magnetic stimulation (TMS) is a non-invasive, non-drug therapy that can help people who experience depression.
TMS uses magnetic fields to stimulate nerve cells in the brain to improve symptoms of depression. TMS is an alternative to medication for people who have found antidepressants unsuccessful. TMS is approved by the FDA specifically for people who don't respond to antidepressant medication.
This service is covered by most insurances. If your insurance does not cover TMS, don't let that discourage you. We offer many other options to help alleviate the financial hurdles. Take our free TMS assessment below to see if TMS can help you!
WHAT OUR PATIENTS SAY ABOUT TMS

What

is

Transcranial Magnetic Stimulation?
See
NeuroStar

TMS Therapy In Action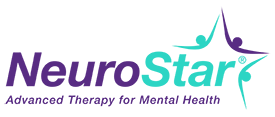 Freedom
From
Depression,
It's
possible
with
TMS
therapy
✓ Covered by most health insurances
✓ Zero medication involved
✓ 83% achieve significant improvement
✓ 62% achieve complete remission
At Lee Side Wellness, we understand financial hurdles may get in the way but we don't want them to prevent you from receiving the treatment you deserve. Lee Side Wellness has partnered with Advance Care Card. Advance Care Card is an option for patients whose insurance will not cover TMS. Advance Care has been a leading provider of patient financing solutions since 2008. We have worked diligently to provide patients the most affordable options to finance their procedures or treatment plans. Their programs provide affordable monthly payments with flexible terms.